Candy Kisses is our next sweety to become a mommy. She is due to go into her second heat some time in May 2002. (If, of course everything goes according to her cycle. And as we all know, things do not always happen the way they should.)

She will also be bred with Elvis. So I imagine she will have some beautiful reds, and maybe a black and tan or two. And I am sure there will be a dapple or two.




THIS GORGEOUS LITTLE DARLING IS BOOTSY.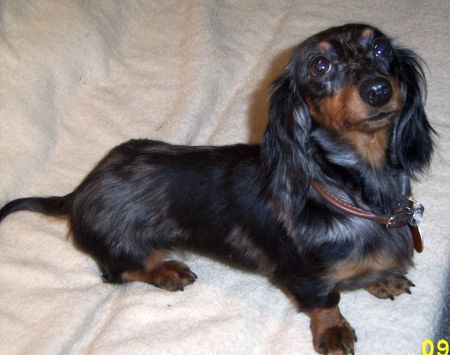 Bootsy had her first litter in October 2001. She had 4 boys & 2 girls.
THIS IS BUSTER BROWN
Buster brown is one of Bootsy's little guys. His color is Sable.
THIS LITTLE SWEETHEART IS LOVINGLY NAMED BOYFRIEND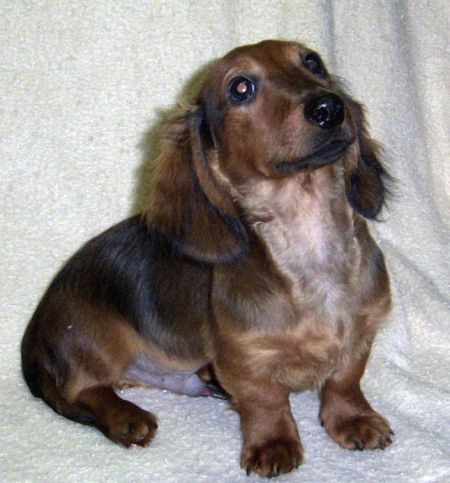 He was named by our 11 year old daughter Nancy. She was 10 at the time.
THIS IS BLAZE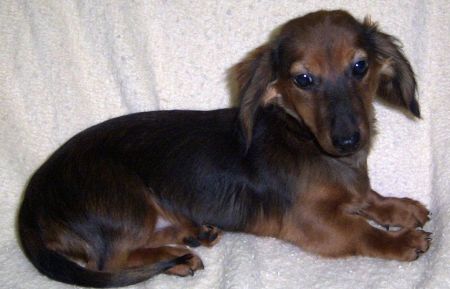 He, like Buster and Boyfriend, is also Bootsy's little guy.

THIS IS SPIKEY.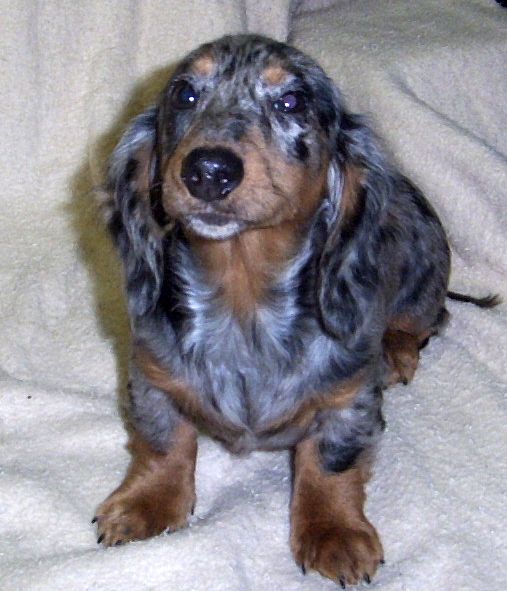 Spikey is truly a spectacular Silver Dapple Long Hair. His coat is as smooth as silk.
SIDE VIEW OF SPIKEY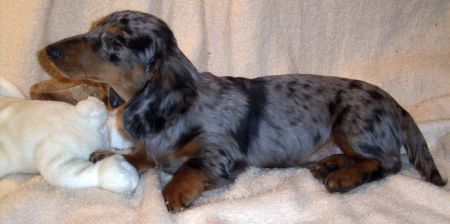 LOOOOONNNNNGGGG VIEW OF SPIKEY
It is unusual to see a silver dapple so light in color. In the sunshine, he shines like a silver coin glistening in the sun.
His temperment is that of a very playful 2 year old. We are looking forward to the litters he will help produce.
THIS LITTLE SWEETHEART IS STAR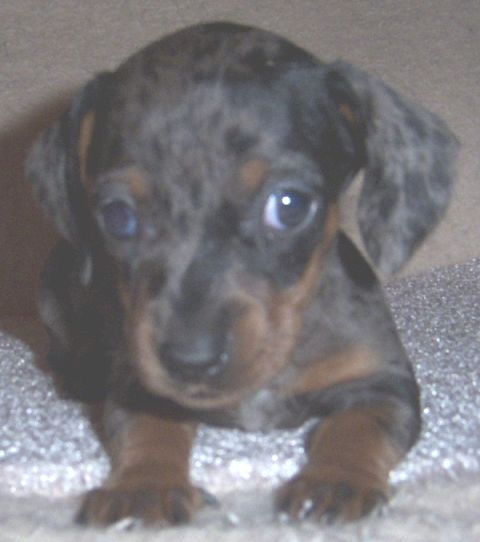 Star is 4 weeks old (Mar. 8,02) She, like Spikey, is a beautiful silver dapple.
Star can be found on our puppies for sale page